Wow!  April flew by so fast, I almost missed it!
Easter morning we woke to find that the Easter Bunny had visited us that night. Jace had to make sure he opened every egg, as he found them!  The best part was that some of his eggs had guitar picks in them.  Then we headed to Mamaw and Papaw's house for Easter lunch.  Jace had fun playing Guitar for all of us.  After that we went to Uncle Troy's house to plant some trees for Jace and Spencer and one for the Uncle Troy's baby on the way.
Jace got a Fishing pole from the Easter bunny, so on Mommy's birthday we went fishing at Uncle Troy's house.  Jace caught the first fish.  We ended up with 12 fish.  Jace loved eating them as much as he loved hooking them!
We took our first family vacation this month.  Jace got to stay in a hotel for the first time.  He had so much fun.  He said that the best part of vacation is staying in the hotel!  We visited the Indy Zoo and Children's Museum.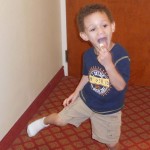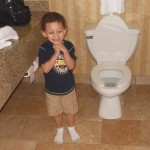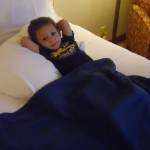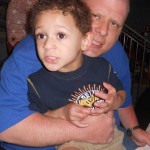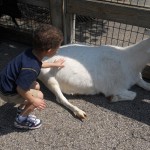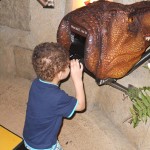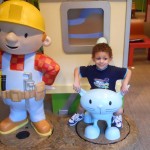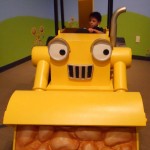 Jace has started T-ball with the YMCA this month.  It's a 5 week program to help teach the young ones how to play.  It's so cute to watch them play a 'game'.  I think Jace is the only one that is a lefty.  We had to drive all over town to find a Mitt for a lefty that would fit him.  His team is the gray team, which is the Yankees.  He loves just being on a team.  When we pull up for practice or a game he starts looking for his team members.
We ended the month with visiting Daddy at Big Splash.  Jace feels right at home there anymore.  It's so cute when he sees the owner, Jerry, he'll walk up and bump fist with him!