Today Jace and I made Cupcakes.  Jace loves it when he gets to do things all by himself, with out momma helping.  So he had a blast doing this.
First you add the water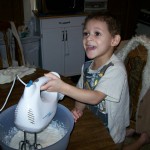 Then you mix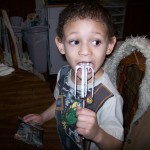 Make sure to taste it to make sure it's good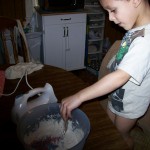 Add the sprinkles to the batter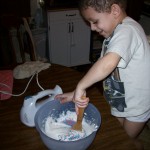 Stir with spoon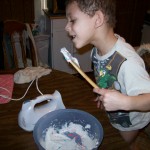 Then you have to taste it again to make sure it's still good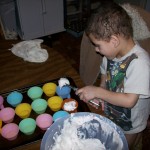 Fill the cupcake holders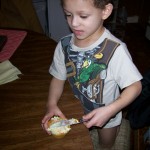 After they cool  put icing on them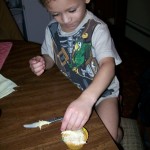 And sprinkles on top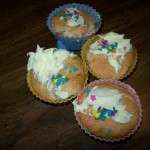 Here's Jace's 4 cupcakes – it's more important to get the icing in your belly then on the cupcakes
And the enjoy!